Marina Ship Store
Service
Boat Engines for Sale
Boat Storage
Fuel Dock CLOSED FOR OFF SEASON
Smith Yacht Sales
Marina Ship Store
SHIP STORE
week days 8-4:30*
Geared towards the Do-it-Yourself Boater, our store carries paints, cleaning supplies, and hardware.
PARTS DEPARTMENT
Let our knowledgeable Parts Department find what you're looking for. Great Bay Marine keeps common OEM parts on hand, we get deliveries daily and special order parts typically arrive in one to three days.
We service and can get most parts for the following brands:
Universal
Honda
Tohatsu
Mercruiser
Beta Marine
Volvo
Yanmar
Westerbeke
Service
SERVICE
Need something fixed? Boat need to be waxed and painted? Need winterization work? Maybe a repower?  Don't worry we have you covered! With a year round full service team we can help !
SERVICES OFFERED
All Engine & Onboard Systems Serviced
OEM Trained Service Centers for Cummins Marine, Honda Marine, Tohatsu, Westerbeke / Universal, Beta Marine, Volvo Penta, Mercruiser, & Yanmar Diesel
ABYC Certified Electrical / Electronics Service & Installation
Paint Services (Bottom paint, AWLGrip, Bright work etc.)
Complete Winterizing & Decommissioning
On-Site Fuel Polishing & Cleaning
To learn more about what we offer for boat services and maintenance follow the link below!
Boat Engines for Sale
SALES
Taking orders for 2022 TUG Inflatable models!!!
TUG Aluminum Hull Inflatables Light Aluminum Hulls Many with Bow Lockers Limited Supply Last Season Sold Out! Best Prices Now!   603.436.5299 / VHF 68 Newington, NH  tom.brown@greatbaymarine.com
ENGINES AND REPOWERS
Great Bay Marine offers a variety of engine options, from outboard sales to repowers we have you covered. GBM is also proud to announce that we have received the Honda Marine "Premier" Dealer award! Please check out our new connected Honda marine dealer site below.
We carry :
Cummins
Tohatsu
Beta Marine
Universal Marine
Yanmar
Volvo penta
Westerbeke
Boat Storage
STORAGE OPTIONS
Great Bay Marine offers a variety of storage packages and options.
SUMMER STORAGE
Season, July 1- August 31
Rates are calculated on length over all
All boats will be measured
All payments due upon arrival of boat
Call for rates on multi-hulled boats
WINTER STORAGE
Season, Sept. 1 – June 30
Rates are calculated on length over all
All boats will be measured
All payments due upon arrival of boat
Call for rates on multi-hulled boats
Click here to learn more about our indoor storage facilities and our outside storage accommodations.
Fuel Dock CLOSED FOR OFF SEASON
Fuel Dock
CLOSED FOR OFF SEASON SEE YOU SPRING 2022
Smith Yacht Sales
ONSITE BROKER

SMITH YACHT SALES
Meet Jon Tregea, our on site yacht broker! If you are at Great Bay Marine and in need of a yacht broker, feel free to drop in on Jon at any time! His office has a great view of Great Bay Marine and he can see all the action! Jon is a super friendly, approachable guy .
For more information on Smith Yacht Sale's Brokerage Services, follow this link to learn more.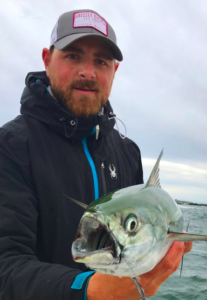 Events & INFO
2021- 2022 WINTER STORAGE PACKETS
JULY 22ND 20221
Winter Storage packets were sent to existing storage customers. If you have not received your packet please email Chelsea@greatbaymarine.com or cs@greatbaymarine.com
PISCATAQUA RIVERFEST
AUGUST TBD 14/15
FOR INFORMATION GO TO : https://piscataquariverfest.wordpress.com/
Great Bay Marine's Labor Day BBQ
CANCELED
Due to the uncertainty with the COVID-19 variant we unfortunately have to cancel our party for this year. We look forward to hopefully resuming a normal schedule next spring.